When it comes to immigration, most people know what they want, but don't quite know how to get it. Whether we are talking about Canadian or U.S immigration, ever changing rules, regulations and procedures make it exceptionally difficult to keep up. That's because immigration is one of the most complicated areas of law in North America. You need a diligent lawyer, who is reliable and competent, while still being affordable. You can find all that you need in Andy J. Semotiuk.
In medicine they say diagnosis is 50 percent of the cure. The same is true in immigration. With 40 years of experience helping over 10,000 clients with legal problems, Andy Semotiuk is able to diagnose your immigration problem, and work thoroughly to ensure you achieve what you need. Andy will effectively communicate and translate terminology so you will have a clear understanding of the full situation, as well as advise you of any options you may have to reach the benefit you are looking for.
Andy started working in this field after experiencing his own family's immigration problems. He has personally endured questioning from immigration officials and wants to help others avoid the same unpleasant experience. Andy has since become an authority on the topic of U.S. and Canadian immigration, writing articles for Forbes as well as speaking internationally on the subject.
As a member of the bars in Ontario, British Columbia in Canada and New York and California in the United States, Andy is well versed in both US and Canadian immigration laws. This allows him to fully understand the circumstances and the technicalities involved when dealing with immigration across the U.S.-Canadian border, as well as dealing with immigrants who are coming from abroad.
Whether you are looking to get your work visa, permanent resident status, a passport or having your family members join you, rely on the experience of Andy J. Semotiuk. The results you receive could profoundly change your life and the life of your entire family.
Now here are some details about Andy J. Semotiuk:
Canadian Immigration Lawyer - Member of the bars of Ontario and British Columbia
In Canada these are again the toughest bar examinations. With these credentials Andy can not only advise you on Canadian immigration law, but he can also address other Canadian legal issues.
There are very few attorneys in North America who practice immigration law both in the United States and in Canada. This means Andy is one of very few attorneys qualified to work with you on immigration issues involving both countries.
U.S. Immigration Attorney - Member of the bars of New York and California.
These are the toughest bar exams in the United States for example, the pass rate in California recently fell below 50 per cent of all those writing the examinations. Graduates from many law schools, as well as undergraduate studies did not succeed. This means when you engage Andy as your immigration attorney, you will have an attorney who has met the top legal credentials in the United States. With these credentials Andy can not only undertake your immigration application, but also guide you in other federal as well as California and New York state legal matters.
Andy is a graduate of a combined Commerce-Law program from the University of British Columbia
Andy's studies immersed him not only in legal matters, but also in the world of business. This knowledge can be particularly helpful to your case in circumstances where you are an executive or business immigrant. For example, Andy knows how to read financial statements, do strategic planning and prepare business plans. These are all requirements that may be demanded of you as a business immigrant. Andy can help you succeed in such matters.
Andy has practiced law for over 40 years and has successfully helped over 10,000 clients.
There is no doubt that Andy has experience that you can put to work on your immigration matter. Having worked with so many clients, Andy has learned how to relate to clients, understand their needs and communicate effectively with them. By engaging Andy you will become involved in a legal relationship with someone who will care about you, understand your needs and communicate effectively with you.
Andy was a United Nations Correspondent from 1975 to 1977
As an international journalist Andy learned about people from various countries in the world. He learned about their political, economic, social and cultural circumstances. This experience gave Andy a deeper understanding in working with his clients - he is better able to empathize with you since he will likely be familiar with your heritage and personal circumstances.
Andy was the first attorney to open an office in West Edmonton Mall - the largest indoor shopping center in the world
This experience illustrates that Andy is an innovator and a risk taker. He welcomes new ideas and is open minded. He will put these same qualities to work for you on your immigration case.
Andy was a founding partner of the law firm of Biamonte, Cairo and Shortreed
As someone who chaired partnership meetings of this mid-sized law firm for several years Andy - demonstrated his leadership ability and his skill in effectively participating in business meetings. These abilities can be invaluable to you in circumstances where meetings with immigration officers may be required.
Andy acted for over 300 Fijian refugees in the late 1980s and had one of the highest success rates in these cases in Canada.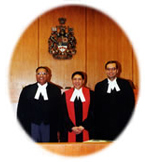 Through this experience Andy gained an acute appreciation of what it means to leave everything behind in order to immigrate to North America. He understands the stresses and strains of immigrant life. He will empathize with your circumstances as his client.
Andy served on the Canadian Human Rights Commission, Tribunal Panel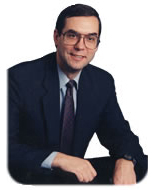 For two years from 1985 to 1987 Andy sat as a judge in regard to human rights cases that arose before the Tribunal Panel of the Canadian Human Rights Commission.

In this position Andy learned what it was like to view a case from the point of view of an adjudicator instead of as one of the adverse parties. This experience will help Andy view your case objectively and dispassionately. His legal advice will not be clouded by emotions relating to the desire to win your case, or to see your case from just one point of view.
Andy is an Associate of the Law Firm Pace law firm in Canada.
By frequently traveling back and forth between the United States and Canada Andy stays current with developments in immigration in both countries. As an associate of Pace Law Firm that has some 140 staff members, Andy has access to the legal resources and staff necessary to properly handle your matters. This backup helps Andy provide first-rate immigration services to all his clients, whether they want to immigrate to the United States or to Canada.